" In sessions, I create a supervision relationship based on trust and transparency. As well as providing an open space for learning and best practice which focusses on the supervisees self-reflective practices and wellbeing." – Emily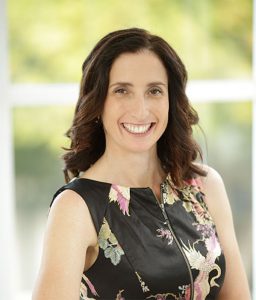 Emily is a registered supervisor and member of the ACA College of Supervisors and a registered Level 4 Counsellor with the Australian Counselling Association (ACA).
Emily also holds full teacher registration with Queensland College of Teachers (QCT) as well as professional memberships with the Australian Counselling Association (ACA), Career Development Association of Australia (CDAA), EMDRAA Association Australia, Queensland Guidance and Counselling Association (QGCA), and Working with Children Check (Queensland Blue Card System).
Her formal qualifications include a Master of Educational Studies (Guidance Counselling), Graduate Diploma of Education, Bachelor of Commerce, Certificate of Supervision and Training and Certificate IV Career Development.
Before embarking on her private practice and consulting venture, previous positions held included Guidance Officer within Catholic and Education Queensland Schools, as well as Senior Teacher in secondary schools in areas of Vocational Education, Business and Accounting. Emily also has vast experience working in the Private Business sector as a Public Accountant and Practice Manager. She draws on all these experiences in her current practitioner role which focuses on personal and relationships counselling, career and professional development and transitional support.
Emily's unique background in accounting and finance enables her to give an independent perspective on the whole business entity, organisational structures and behaviour as well as provide business planning and career support.
1800 744 568
admin(at)transitionalsupport.com.au
admin(at)transitionalsupport.com.au
www.transitionalsupport.com.au

As a professional Supervisor Emily has taught me so much more than just counselling techniques, she has taught me how to manage and support others as a Mental health professional through extremely complex situations. Emily's supervision extends to every aspect of my work including one on one support, group programs, crisis and prevention strategies, staff development, personal reflection and compassion fatigue prevention. Emily has a wealth of knowledge, resources and energy that has motivated me and supported my passion for working with youth and has made me a better Counsellor. I am comfortable with and trust Emily to guide me on my journey as a Therapist whilst allowing myself to be human and enjoy the process. Most of all, every time I finish a supervision I feel empowered, confident and ready to tackle whatever it is I have ahead of me.

Amy Canisi AOD Counsellor – Lives Lived Well Brisbane North