Emily
Counselling Practitioner
---
I'm a highly qualified and widely experienced Counsellor with fifteen years of complex case management and ten years of educational experience within both Catholic Education and Education Queensland.
Working in schools with an average clientele of 1400 students and their families has afforded me a unique perspective on the complexities and challenges young people and their families are faced with. The daily school, university and working life, ongoing demands of exams, assessments and personal expectations, as well as perceived external expectations, can take its toll on everyone.
'I don't have the time', and 'I'm too busy'… are all too common phrases in family households. The ongoing pressure to perform by the due date is impacting not only young people and their families but also many adults in their day-to-day work lives.
I specialise in Transitional Phase Support Services which focus on mental health well-being including personal counselling, academic career guidance, and complex case management involving suicide ideation and at-risk behaviours. Integral to holistic support, I aim to work with the whole family as well as with individuals and couples.
Sessions are tailored to the individual, and together we design and develop personalised coping strategies. Strategies may include liaising with schools and allied health and medical professionals to ensure holistic support. The liaison may involve case meetings, consultation, in-service training and professional development.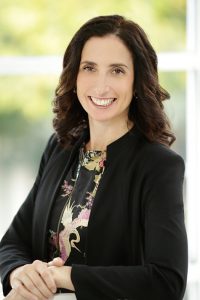 Specialities
Support Strategies during Transitional Challenges
Complex Case Management
High-Risk Behaviours
Mental Health Wellbeing – Nutrition Sleep Exercise
Fight Flight Freeze – Anger Anxiety Panic – Life Skills
LGBTQIA Services
ASD Social Skilling & Organisation
School Engagement & Attendance
Parenting Strategies
Grief & Loss
Trauma
Sand Play Therapy
EMDR Therapy
Career Pathways & Development
Industry Professional Development
Professional Clinical Supervision
0414 744 568
admin*transitionalsupport.com.au
admin*transitionalsupport.com.au
www.transitionalsupport.com.au
| | |
| --- | --- |
| | |
| | Number: 40 5001 5235‬ |
| |   |
| | |
I have had the pleasure of working with Emily for the past five years. Emily had a leadership role in our counsellor network.  Her experience and knowledge in developmental guidance, specialised counselling skills, family and group work, contributed to our provision of services.

Emily's experience as a teacher, and awareness of both primary and secondary school systems is particularly valuable in assisting parents and children to navigate the education system.

Ian Hay – Guidance Counsellor/Psychologist, St Edmunds College